Overview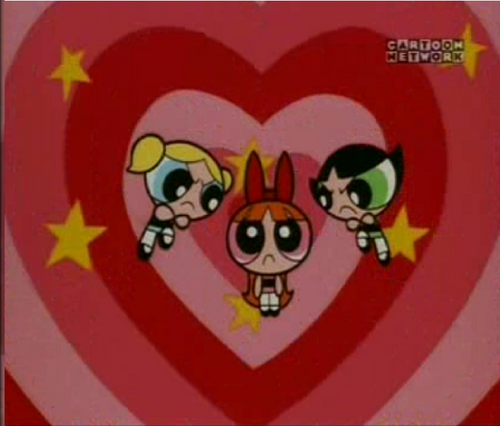 Fallen arches are a condition of the feet that can cause pain and discomfort. Normally, you should see an arch in the bottom of your foot. That arch is created by the tendons in your feet. The tendons pull, which forms the arch. Sometimes, the tendons do not pull as they should, which results in the condition of fallen arches. If you have fallen arches, your feet may look flat. You might also notice when you see your bare footprint that the arch is not visible in the print. It is fairly common for children to have flat feet, but the arch usually develops as it should as they get older. For adults, fallen arches can be quite painful and problematic.
Causes
As children grow, their legs will experience developmental changes that can result in excess flattening of the arches with weight bearing. One example is genu valgum, or knock-knees, a usually normal, temporary condition in children at different stages of growth. A tight calf muscle or Achilles tendon can also contribute to a flat foot. Many children will experience tight calf muscles as they go through growth spurts. Conditions that are present at birth and are often diagnosed early include: metatarsus adductus, calcaneovalgus and congenital vertical talus. Tarsal coalitions are congenitally fused foot bones that cause a rigid flat foot often associated with painful muscle spasms. This type of flat foot is usually diagnosed later in childhood or in adulthood. Any condition that causes loose ligaments can result in a flat foot or lower-than-normal arch. Ligaments are bands of tissue that connect bones to each other and have an important role in giving form to foot arches. An example of a condition that causes loosening of ligaments is pregnancy, where normal hormonal changes relax the ligaments. Diseases that cause loose ligaments include Ehlers-Danlos syndrome, Marfan's syndrome and rheumatoid arthritis. If one leg is longer than the other, one foot may be flat in relation to the other to compensate. Usually the foot on the longer limb will have a flatter arch in an effort to shorten that limb, balancing-out the unevenness. Leg length inequality can be caused by spinal abnormalities such as scoliosis. It can also be due to an actual difference in length of one leg bone compared to the other.
Symptoms
Flat feet may not cause any symptoms at all. Rigid flat feet may cause pain, calluses, blisters, or skin redness on the inner side of the foot. A stiff foot, weakness or numbness of the foot, Rapid wearing out of shoes-worn shoes lean in toward each other. Difficulty or pain with activities like running-in the foot, knee or hip.
Diagnosis
You can always give yourself the ?wet test? described above to see whether you have flat feet. Most people who do not notice their flat feet or have no pain associated with them do not think to see a foot doctor. Flat feet can lead to additional problems such as stiffness or pain, however, especially if the condition appears out of nowhere. If you think you may have flat feet, you should seek medical attention to ensure there are no additional issues to worry about. Your doctor will be able to diagnose you with a number of tests. For example, he or she may have you walk around, stand still, or stand on your tiptoes while you are being examined. Your doctor may also examine your foot?s shape and functionality. It?s important to let your foot doctor know about your medical and family history. In some cases, your doctor may order imaging tests such as x-rays or an MRI (magnetic resonance imaging) to determine a cause of your flat foot. If tarsal coalition is suspected in children, a CT scan is often ordered.
How do you get an arch in your foot?
Non Surgical Treatment
Have you found yourself in the store looking at all the different foot care products? There is everything from massaging gel insoles to foam arch supports and heel cushions. If your arches fall the same amount on each side, you might be able to use an insert off the shelf. If they fall differently, then a generic insert will not fix the imbalance. If you have a high arch, a generic insert will likely not be high enough for full correction. Good custom orthotics provide a number of advantages over the generic inserts that you find in the store. Custom orthotics can take into account your body weight and degree of flexibility in your foot, not someone else?s. They also account for the anatomical differences in your feet. The corrected height of one arch is often higher in one foot than the other. A G-Laser foot analysis can provide you with this information.
Surgical Treatment
Since there are many different causes of flatfoot, the types of flatfoot reconstruction surgery are best categorized by the conditions. Posterior tibial tendon dysfunction. In this condition, the tendon connecting the calf muscle to the inner foot is torn or inflamed. Once the tendon is damaged it no longer can serve its main function of supporting the arch of the foot. Flatfoot is the main result of this type of condition and can be treated by the following flatfoot reconstruction surgeries. Lengthening of the Achilles tendon. Otherwise known as gastrocnemius recession, this procedure is used to lengthen the calf muscles in the leg. This surgery treats flatfoot and prevents it from returning in the future. This procedure is often combined with other surgeries to correct posterior tibial tendon dysfunction. Cleaning the tendon. Also known as tenosynovectomy, this procedure is used in the earlier and less severe stages of posterior tibial tendon dysfunction. It is performed before the arch collapses and while the tendon is only mildly affected. The inflamed tissue is cleaned away and removed from the remaining healthy tendon. Tendon transfer. This procedure is done to correct flatfoot and reform the lost arch in the foot. During the procedure, the diseased tendon is removed and replaced by tendon from another area of the foot. If the tendon is only partially damaged, the inflamed part is cleaned and removed then attached to a new tendon. Cutting and shifting bones. Also called an osteotomy, this procedure consists of cutting and reconstructing bones in the foot to reconstruct the arch. The heel bone and the midfoot are most likely reshaped to achieve this desired result. A bone graft may be used to fuse the bones or to lengthen the outside of the foot. Temporary instrumentation such as screws and plates can also be used to hold the bones together while they heal.
Prevention
Donning a first-rate pair of arch supports, therapeutic socks and proper footwear before heading out to enjoy hours of holiday fun is one option to consider. Your podiatrist can help you find just the right ones. Once you have them on, they?ll help ease the amount of pressure being put on your body and keep the blood flowing in the right direction. While you?re standing in line, consider doing a bit of exercise as well. We?re not talking about channeling your inner Jack LaLanne here. Otherwise, you might attract the attention of the mall security guards. Simple ankle rotations and walking in place may help to reduce edema and give your flat feet a bit of a break. If you happen to be in a shopping mall or center where foot massages are available, take advantage of them periodically. They are likely to make you feel better and it?s a great excuse to carve out a few quiet moments for yourself. If you can?t visit a professional, tuck a personal foot massager into your purse. That way, you can lightly massage your own feet during the car ride home. Lastly, there are certain foods and nutritional supplements available that may reduce edema caused by standing on flat feet for hours at a time. The list includes potassium rich foods like raisins, bananas, baby carrots, nuts and yogurt. So, you may want to pack a snack for those trips to the mall or hit the food court before you hit the stores.
After Care
Time off work depends on the type of work as well as the surgical procedures performed. . A patient will be required to be non-weight bearing in a cast or splint and use crutches for four to twelve weeks. Usually a patient can return to work in one to two weeks if they are able to work while seated. If a person's job requires standing and walking, return to work may take several weeks. Complete recovery may take six months to a full year. Complications can occur as with all surgeries, but are minimized by strictly following your surgeon's post-operative instructions. The main complications include infection, bone that is slow to heal or does not heal, progression or reoccurrence of deformity, a stiff foot, and the need for further surgery. Many of the above complications can be avoided by only putting weight on the operative foot when allowed by your surgeon.